Before the coronavirus pandemic happened, I was lusting over this super awesome, versatile board waiting for the prices to go down off-season. Lo and behold, I got lucky and I was able to have this specific board of my dreams! Now I'm reviewing it for people who are also considering it and sharing the same dreams as I did. It's a great, versatile, and time-tested board and it's hard to list anything wrong or bad about it.
Review Conditions
Let's start with our base conditions: I am testing the 2020 Burton Custom Snowboard, size 156 (blue base).
(See 2021 Burton Custom Mens Snowboard
for the new design!)
I've tested it for 1.5 days: 1 full intense day and another half-day of just playing with it on flat snow, and just basically mucking around with it. Again, I would've wanted more days but I got the board towards spring-ish, and the corona happened. I'll definitely follow up with more updates asap next season.
Bindings: 2020 Burton Freestyle Mens Large Black Snowboard Bindings
(Got an older version and the Re:Flex)
Boots: Burton – Mens Concord Boa Snowboard Boots 2018, Tiger Camo, 12
. Got the black one though.
(wow, just realized all my gear's now Burton…)
Other Notes…
It's also worth noting two more things:
First, the boards I've used before. Before this I've had a 2016 Ultra Aviator 160. Awesome board; really tight, great, performant. Such a charger board and it's really for the intermediate/advanced level. This leads me to the second point:
Second, the snowboarding style I'm gearing towards right now. I liked freeriding before (that means just charging, getting at speeds, ideally pow) and I still love it for sure, but I'm gravitating towards freestyle right now. I want to be able to learn tricks (and have the board allow me to do that). Also I like riding switch, and I hope these tricks will bolster my overall snowboarding skills altogether.
I feel like these two information will inform you on how I look at the board and what I am expecting from it.
Ps, I was not paid to do this review.
(but if anyone in Burton wants to pay/hire me, contact me )
Design
Let's start with something cool and easy. The design, oh my…Well, beauty is relative but for me I like these sorts of designs: simple, clean, contemporary; nothing splashy, crazy, and trashy lol. The matte finish…mm mm mmm…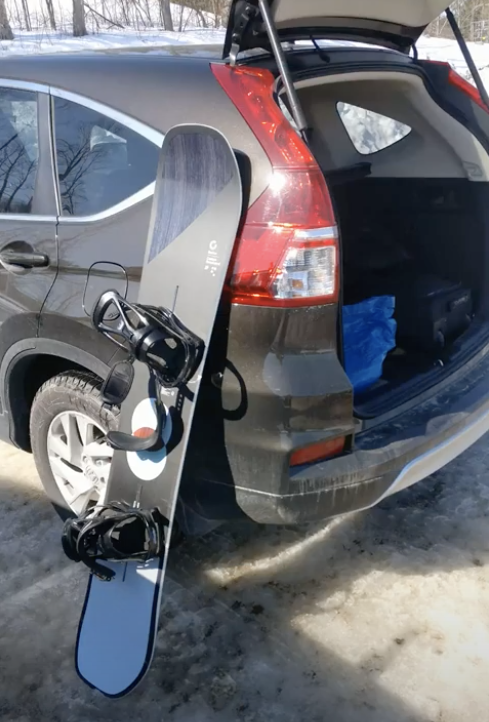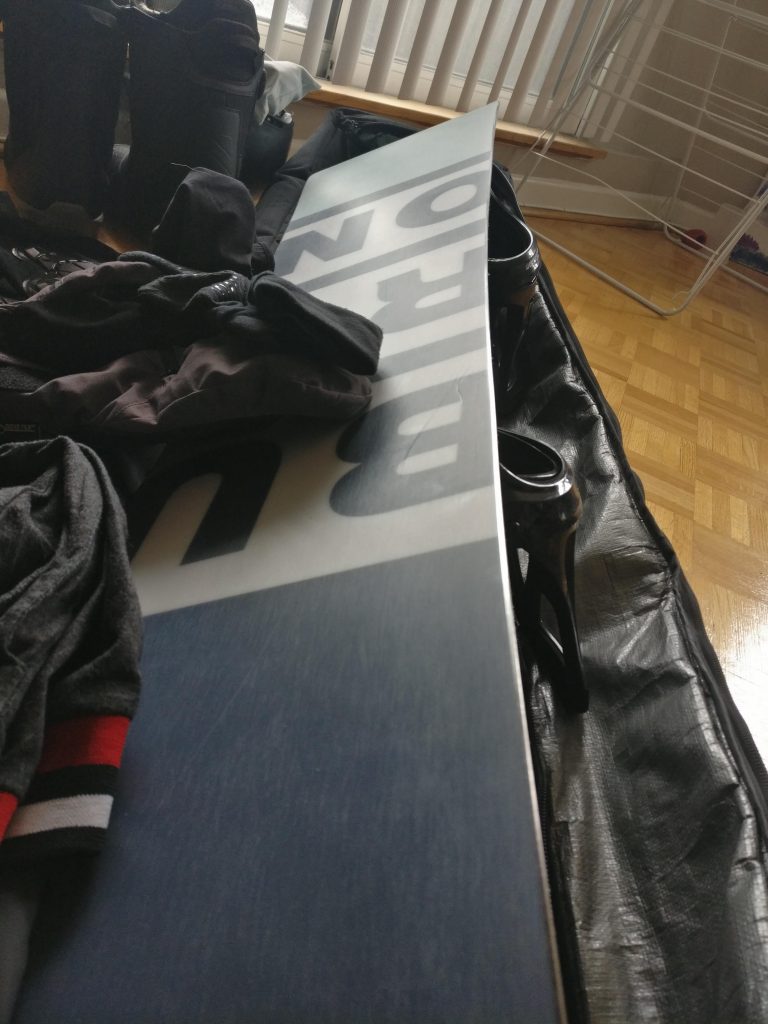 In the words of modern street slang: "Say less fam" .
Camber Profile
Oh man, this one I think is one of the top features to talk about with this board!
Here: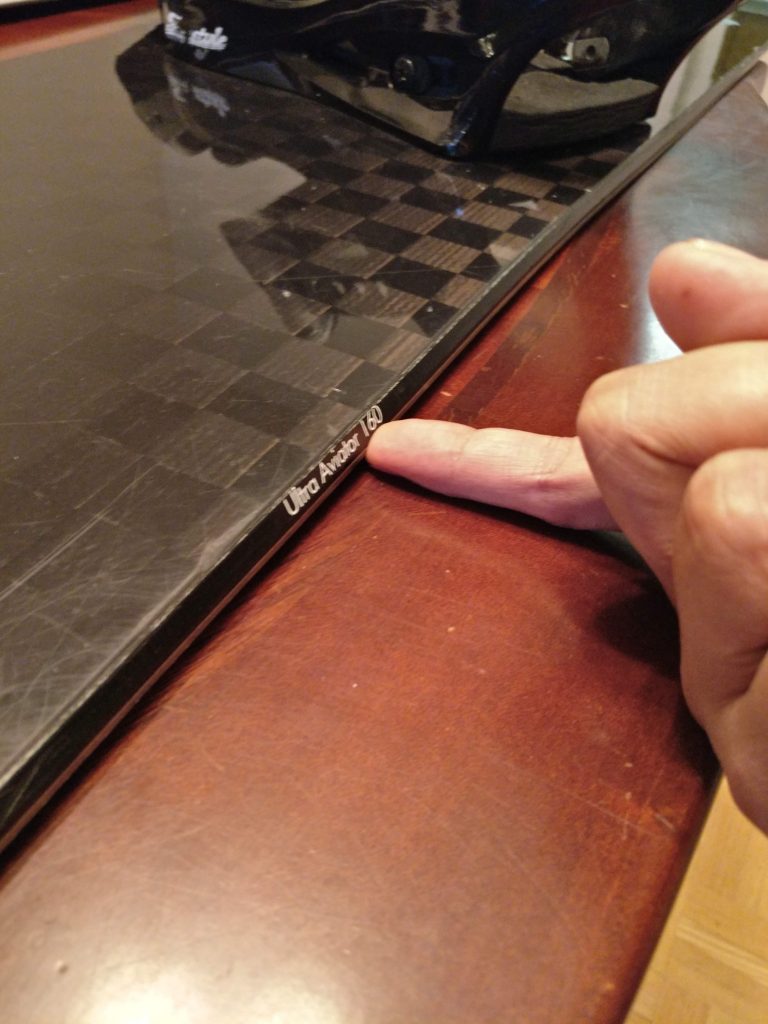 Those images say a thousand words already, but damn is this board loaded with lots of pop! I like freestyle btw in a sense that I like doing sidehits and jumps. Boxes, yes too, but that's when jumps are not available lol. Pipes…not much, at least not yet. So yea, more pop = Dan happy.
This board's just designed for that. It's true camber unlike my Aviator where it has the lifted contact points (but not as lifted as Bataleon boards). Nevertheless I did notice the difference. At first I was ready to catch my edge a lot. Luckily I had way less than what I expected actually (yay, skill progression). This is my first true camber board btw. I had rocker the very first, then camber lifted contact points (e.g.: Bataleon TBT, Jones Spoon Tech, or 3d Camber).
Camber but not as catchy as I thought
The other thing I noticed with "catching" is, I didn't catch my edge and throw myself but I did notice that when I'm going, my edge would 'catch' in a sense that it forces my board to point downwards, if you know what I mean? So with the lifted contact points, if you're going downhill and your board's diagonal (not completely point downhill) you can continue to come down in that orientation. But with true camber, the rear points would catch and hit the snow, so it would orient your board straight down. It's perfect for me because I need to speed, but also I need to commit to full send 😈 Don't be a wuss Dan..
Pop
The pop of this board is O.M.G. It's awesome, it's definitely got the proper rebound you want. The problem with my aviator is that it was a level or two stiffer for me, so it was really tough to learn tricks with it. You can do it sure, but you'd have to fight it. It's not a board problem, it's just using the right tool for the right condition.
Flex
Going back to the Custom, it's flex-y enough so you can do your tricks (I like nose/tail presses and n/ollie for jumps) but it's not soft and flimsy at all. It's somehow flexible when you wanna do tricks, and then it's magically stiff when you're in charge mode.
Funny story: I was just at the top of the mountain and I was playing and experimenting on the pop of it so I was just loading the back and doing ollies (small/medium ones). This one time I really tried to load it up and put all my weight to it. It friggin' worked and it definitely sprung back and gave me that air time! The messed up part is…you know those moments when you're mid-air and then you land, but you expect to have landed already? So this time I was probably fractions of a second longer in air than what I was used to. When that happened, my leading leg did this habit/muscle memory of 'you can straighten your legs now since you've landed'. Yea, landed with a straight leg, jolted my entire body like there's no tomorrow, then I just collapsed. I felt my bruised meniscus being briefly aggravated again. I was fine but I was stunned and lying on snow for a good while then realized it was a "great power comes great responsibility" moment. 😂
Base
Here's a (possibly unreliable) comparison when it comes to slickness and speed of it all.
I'm coming from a top-shelf freeride board. It's meant to be super slippery, super fast. Also when I'm waxing, I'm not always sure if I've scraped it properly (so if I messed it up, it tends to be more slippery). I like speed and I like not having to unstrap on flat surfaces but I don't like just full charge. I have friends who just enjoys snowboarding by pointing it down and going full speed on moguls. I'm not like that lol.
So during my experiment I had a double whammy of factor-skewing: first it was spring conditions so there's a high chance that the snow would've been stickier than usual (in fact I ran onto some sticky patches during my runs), second, I rode it right after peeling the plastic off (so I didn't wax it before hand). I don't know if boards come pre-waxed when being sold (I would assume and expect so?) but even so, is it's like a cheaper wax or something?
More Manageable Base/Speed
With my runs, I found the board to be slower. Again, don't get me wrong. I'm saying if my Aviator is 10/10, Custom is 9/10. It's not slow at all by any imagination, just in relation and in comparison to a freeride board. I'm also not saying that since it's slower it's less fun. Not at all.
With the Custom, I was able to point it down, feel VERY secure and confident. I know that I'm going fast enough that if i catch an edge, it will be a Jerry moment. But it was a controlled "fast" and I can hit the sweet spots of jumps, or sometimes overshoot it.
With the Aviator and fully waxed, I'm always cautious in parks. You know how usually there's a designated start point/height before you hit a jump? It allows you for maybe 1-2 corrections before you go up the ramp right? For me, if I point down my Aviator I just feel like I'm always going to overshoot the jump! So this experience is definitely an example of "fast doesn't necessarily mean more fun".
Their bases are definitely different but I actually don't know how to gauge bases just by keyword terms. I have to feel it. It's like understanding snowboarding flex without having to try two different boards ever. 😕
Performance
Considering what it was built for and what riding style I'm going after (freestyle/jumps), it's the perfect board, perfect tool for this specific condition. You want a truly versatile board, not a board that's gonna do so-so in various conditions but rather a board that will give you 100% on all? Custom.
I haven't tried it in pow due to lack of opportunity (hello east coast), but anyone you listen to in youtube says it's great there. Just slide your bindings way back.
When I was trying it, I had some variations of sticky snow, death potatoes kinda forming, slush, etc. It was great and it just went over them easy. Didn't notice chatter nor did it gave me weird sensation on my feet.
When it comes to torsional flex, it affords you that. You can torsionally flex it to do some corrections or if you want to dig more on certain situations but again, not flimsy enough like a beginner/park-only board. I'd say it's medium.
The sturdiness and build of the board is really reflected on the board. You see that, you feel that. This is a product line of Burton that has been a staple since…ever. Over time, it has done nothing but get better. Kinks are removed and there are far few trade-offs in this board I noticed. For example you'd want a flexible board so you can jump. The snowboard market will provide you with a medium-flex board and it'll definitely give you pop but in sacrifice of the board being too soft that you can't carve properly. This does not do that.
Price
This is one of those moments when I say, "You want quality and value? You're going to have to shell out". It's end of 19-20 season right now and it's $700USD original price, now discounted at ~$500USD. Those are not small amount in general, but speaking of the value and what you get out of this board, I'd say it's justified.
Wrap Up
It's a great board! I love it! It's a versatile board, do-it-all, and definitely all-mountain. For what I'm looking for (all-mountain freestyle) this is the perfect tool for the job: various terrains/trails/conditions, excellent flex/rebound/carve ratio, short enough for trees, not going to be surprised with any terrain. If you want the more updated style, check the 2021 Burton Custom Mens Snowboard
!
It's not for beginners. If you're looking for a beginner board, check something like: K2 Fuse. Also, check this out if you're a beginner or an enthusiast who's curious how long it would take you to learn snowboarding and accomplish certain milestones.
Don't do my mistake: using the wrong tool for the job. So if you are a pure park rat or you're a pure pow-hound, you're probably better with ultra terrain-specific boards. For example if you're just doing pow (you probably live west lol), I'd go for Endeavor Archetype for true pow nirvana or Yes Hybrid for pow + trees.
UGH…those boards… 🤤