Today we're going to be reviewing the Dakine Mission 25L Backpack
! The Dakine Mission is that backpack you use from the start of your trip, during your trip, and when you're heading home packed with all the cool experiences and stories you just made. This bag is classified under "snow backpacks" in their website so this is the buddy you bring for those hike, ski, or snowboard trips you do. It is primarily for snowboarders as you can see with the big, outer snowboard straps in front.
This bag I'm specifically reviewing is the W-17 (Winter 2017 version) but hey, I'll be telling you how awesome this product line is from the very beginning. If it was awesome before, it must be more awesome now right?! I'll even tell you the changes, updates, and how it differs with the current version (2020 Dakine Mission Dark Slate 25L Backpack
).
Style
So the W-17 comes with the black and white (grey?) triangle designs. I think it's rad with the design to begin with because you don't want to use a full white colour since this is an outdoor equipment that'll surely be soiled, abused, and put to the test. The triangle designs are also cools because for me it looks like trees which fits into the whole outdoor nature of this product line.
It's 25L bag and it definitely gives you a lot of space inside but the look and feel makes it presentable still and it doesn't make you look like you're about to drop presents during Christmastime.
Space / Inside
Speaking of, let's dig in. The backpack has 2 main zippers. The front one feels thinner than the back since I suspect the back zipper is the main one (and where all the big and heavy things go) while the front is for a more organizational approach. It has two side pockets too and a goggle pouch for those ski/snowboard goggles.
Front Zipper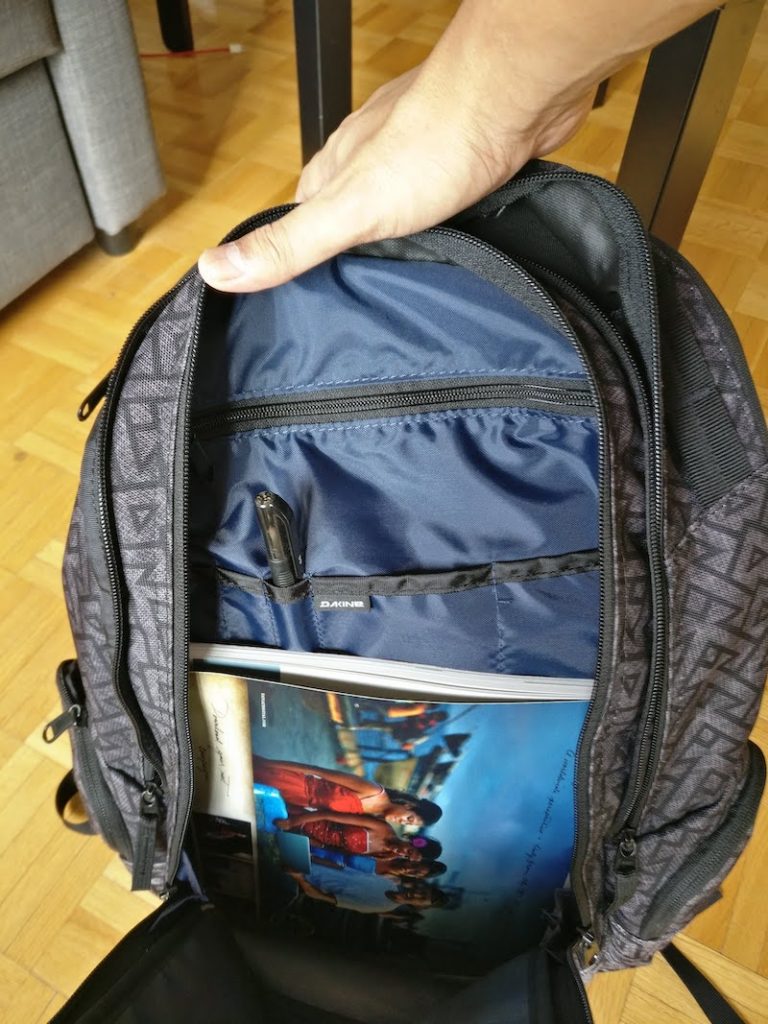 This is where you'd put your pens notes, cards, etc. This is where I'd place my wallet, some cards, some files and folders, or anything big that requires easy access (things you need during airport travel perhaps?). It's spacious and I wouldn't say small. I said thin. I mean you can put a folder in here no problem, I'd even pack some light/small clothes in this pocket, but it starts to become really cramped if you attempt to put sweaters in here. That's where the back/main zipper comes in
Back Zipper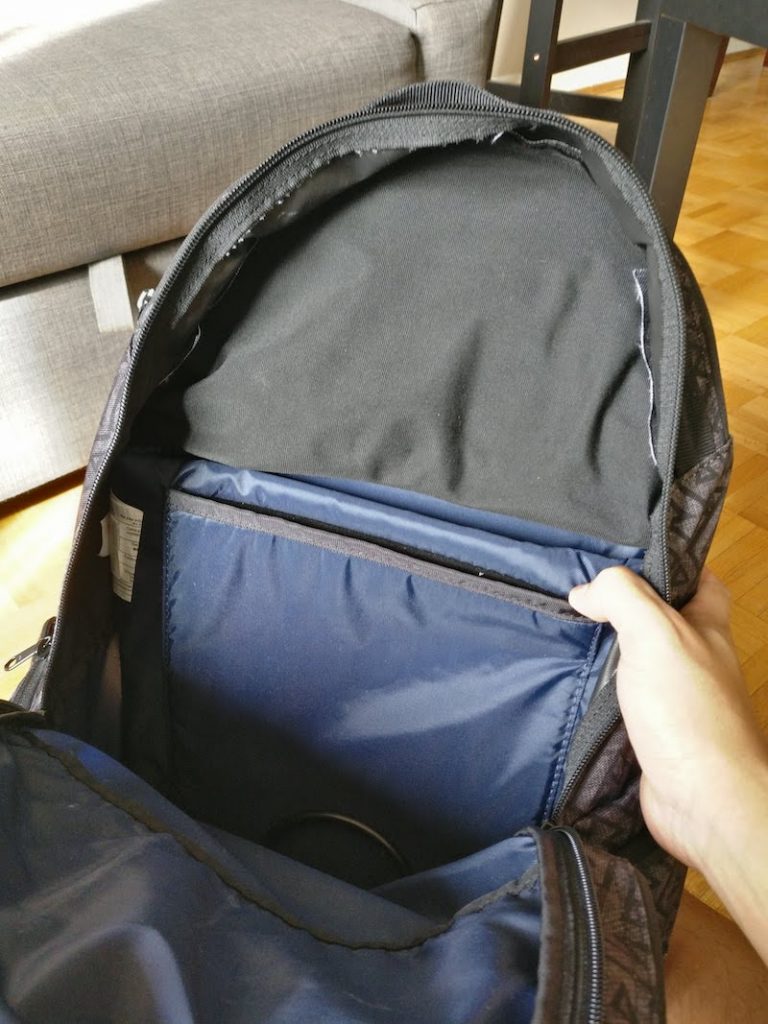 This is the meat of the backpack, the one that carries (ha) it all. You have a laptop (I have 13″ but 15″ is fine) slot in there AND a tablet sleeve if you want to put both. They have the fleece material within those pockets so no need to worry about your precious cargo.
I've put my laptop in here plus thick magazines to read (think coffee table design magazines), + all my GoPro gear (so that's the camera + Karma Grip + misc basket), a big water bottle, a spare knitted sweater, and other random knick knacks I bring while travelling (e.g.: cellphone charger, laptop charger, other electronics, and probably tons of snacks). This is essentially what my bag looks like every time I travel to snowboard, like when I went to Obertauern, Austria to snowboard with The Ski Week!
Basically what I'm trying to say, this section has got you covered.
Side pockets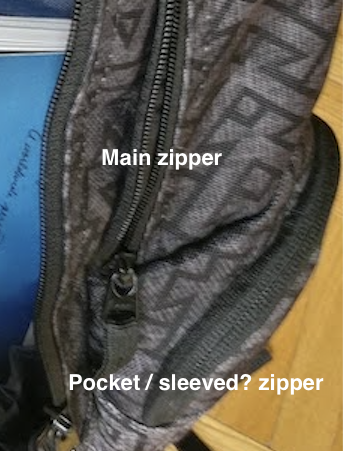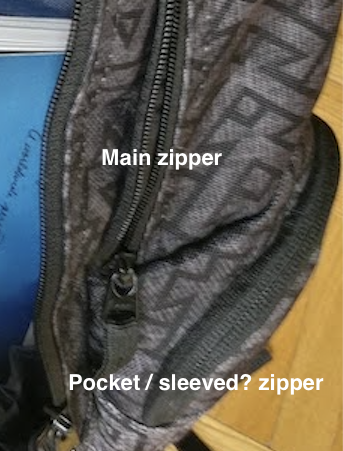 Nothing much to say in this section. Not that it's lacking, it's just that it's just it: side pockets! It's large and deep enough that you can stack two wallets high-wise inside (even if it looks smaller than that) trust. The great thing I like about these things is the zippers.
The zippers are covered. I'm not entirely sure what the function of this is but it definitely has a positive feel for me. It looks like the zipper ridges are covered with a layer that's the same material of the bag. My first impression is when you run your fingers on it and if you weren't looking, you wouldn't be able to tell that the was a zipper/slot. Those layers are rigid too. It is a thin layer but it's been the original shape ever since I bought it. It's not like it folds out over time like clothes you've put too long in the dryer.
Again I'm puzzled what it's for but it's cool. Also it's just for the side pocket zippers, and the fleece pocket for your glasses/ goggles.
For the new version, they still have side pockets but it's not a pocket in addition to the main zippers, but rather it looks more like a zipper access that eats at the space of the main zipper. Don't know if that's a good thing. It does make the bag look slimmer though.
Features
Alright, onto the fun stuff that makes this backpack a snow backpack! Let's continue with the last thought, the fleece lined goggle / sunglass pocket.
Fleece-lined Goggle / Sunglass Pocket
So that pocket has its own zipper but inside, your google would be sitting on top of the big/back zipper I discussed. The fleece lining is always awesome and as for the spacing. I've actually haven't had any problems with it. As I mentioned I've had this backpack full so many times already. At first you'd think that the goggle pocket would be bumping with the contents of the main pocket. So even if you put your laptop inside, put books there, water bottles, and a Karma Grip (tall things that you've probably put in your bag, it actually wouldn't even touch the goggle pocket. So after using it more, I've realized that it's a smart thing they did that since you're essentially making good use of a dead space!
For the 2020 version, this pocket is not at the back any more but inside it's in front.
Straps (Sternum + Waist Straps)
These things are a big help for snowboarders. Snowboarders make so many range of motion that if you just use a regular backpack, you'd be jostling it around. Both the sternum and waist straps keep the bag snug on your body and it's very noticeable when you duck or do a quick drop or if you're even doing jumps on side hits and terrain parks. Even with sudden body turns! It's always shitty when you have this unsecured backpack that's acting like a counterweight with all the things you want to do. Used in tandem, it definitely prevents any unwanted motion from all directions. They're snug yet comfortable too.
The one thing I like about the 2020 design is that in the new one, they have a slot where you can tuck in the waist strap when you're not using it.
Snowboard Straps
There's the two horizontal straps you see outside, in front. If you've ever wondered what those are for, they're actually for snowboards! Go to the page and scroll through the middle part for the vid to see how it works.
This is why I mentioned at the start that this is a snowboarder bag (you'll see the other Dakine bags where it's smaller straps on the side; yup, those are the skier ones). This is very useful for times when either you're hiking up, you got so wiped that you can't snowboard any more, or it's just that random moment.
This happened to me one time in Austria when I was going down this set of trail and little did I know that it actually does NOT connect back to the main part of the village I was staying in. I was tired and the lifts were closing anyways so as I got down to the other base, I strapped my bad boy snowboard, went to the main road, and walked back to my hotel! It was so useful since especially if you're tired, you won't be bothered at all to carry your snowboard with your arms.
The straps performed well too; the bag in general. The straps held on really good and it didn't loosen or anything at all. This strap, combined with the sternum and waist straps definitely make it better. The sternum strap keeps the backpack close to your body and the waist strap moves the weight of the bag properly back to your waist area.
I got back to my hotel and it just felt rugged and reliable.
Versatility
As I've described it in the beginning, I like this bag because it handles everything. I've been to Austria twice for snowboarding and that requires a long journey and passing through airports.
I like how this is the bag I use for travel (gadgets + personal items + snowboard gear) and at the same time it's the backpack I can also comfortably and reliably use when riding. All you have to do is empty it out and maybe leave the riding essentials (water bottle, maybe shovel, etc) and you're good.
It's perfect too for flying because first and foremost, it fits perfectly well under the seat in front of you (even while it's full). The other is that every is so accessible. For example, I would have goggles in the pouch and laptop in the main pocket along with other things. Every time I pass by security it seems to be so easy to open that main pocket, reach in without looking, and easily pull out (and even put back) my laptop for inspection.
I've dumped so many things in so many trips yet it hasn't made any holes nor did it break down or anything.
Cons?
It's not fun when you go through trees/glades with these lol. Well, backpacks in general. It's like someone did a clothesline (wrestling) on you lol.
Overall Impression
Overall I'd highly recommend the Dakine Mission 25L Backpack
, especially if you're a snowboarder; even better if you travel and you snowboard! It's very comfortable, stylish, and very versatile. It's rugged and it stands the test of time (been using it a lot for 3 years already). Above all, it's very awesome and worth it for its price point.
Cheers and more snow to you!