It's the pandemic, everyone's outside and concerts don't exist any more, at least not yet again. Several weeks ago I saw this ad of Kygo's live performance and I decided to give it a shot. New concept right? A live concert–an online event that should be in person. Was it good? Was it a waste of time or money? Did I love it? Read on. I guess this is a review article.
What is it?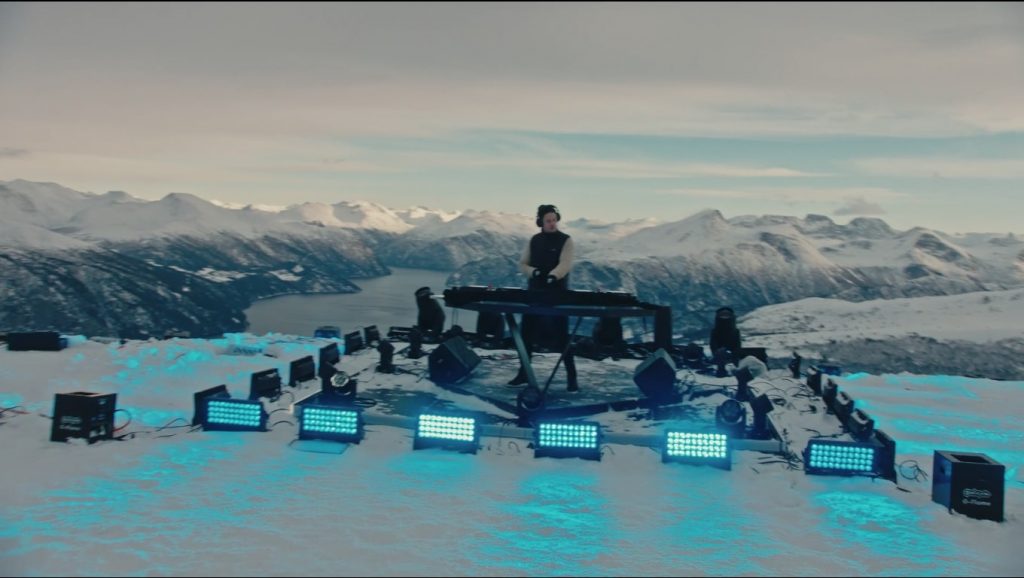 Let's start with what it is: it's on online stream. Kygo was performing atop a ski resort up at Norway's Sunnmore Alps; beautiful, beautiful place. It's a "live" concert but I have a strong feeling it wasn't really "live" BUT surprisingly this didn't detract me. How do I know? There was a countdown timer before it starts and when it was :00 , it actually started on time 😂 That and the performances were scheduled for two days: one for NA/SA, the other for rest-of-world. So I also don't think they'd be flying helicopters and pianos (yup) twice.
It's a 1-hour performance and also costs CAD $20~ to "attend".
Visuals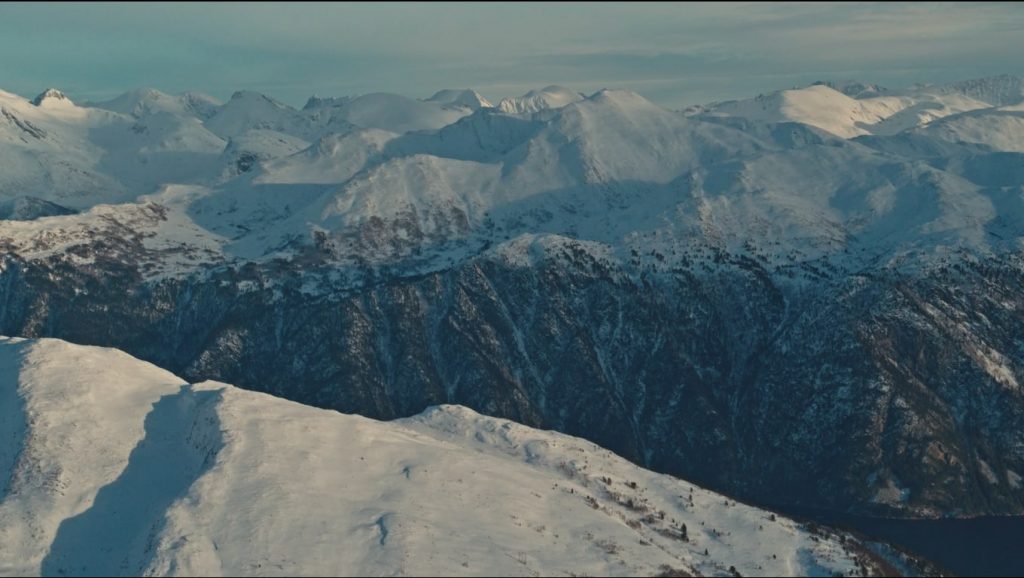 This is the first thing you'll definitely notice and boy was it beautiful. If you're a skier/snowboarder, this will definitely hit you. You've been to the alps? Great, this event will remind you how beautiful life and ski/snowboarding culture was before this pandemic? Oh, you're a beginner/intermediate and you've never been to the alps (any: french, swiss, scandi)?Oohohohohoho, you gotta put this in your ski/snowboard bucket list. Trust.
Want a preview? Here: Snowboarding in Austria with the greatest people.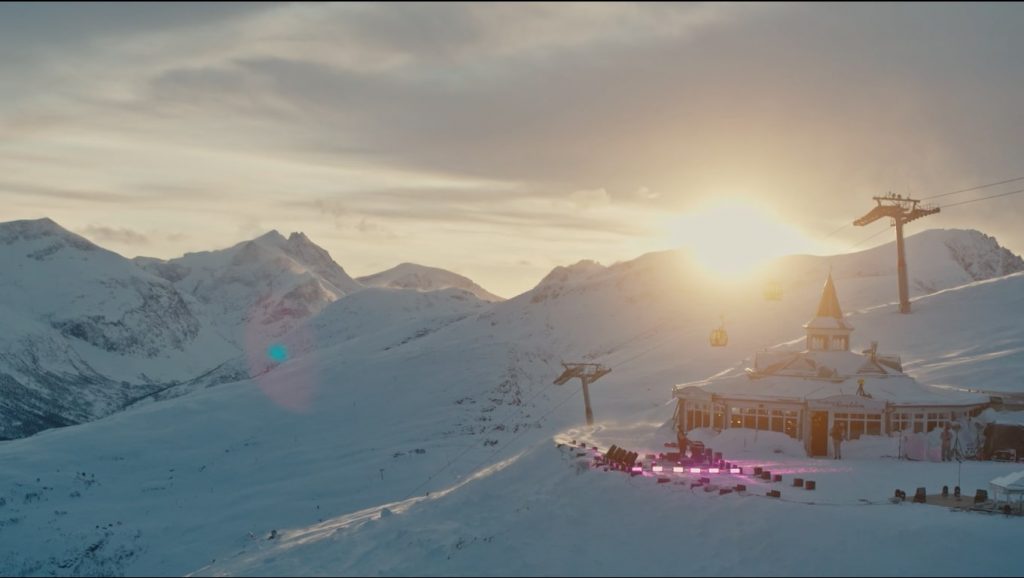 Going back, yes it was great, it was worth it. It's not like he was up the mountains with just him out in the snow and with just a static shot with a tripod. There were people, there are scenes, there are other landscape shots, there were drone and action shots too.
You'll even see cameramen in full winter and production gear walking around, coordinating themselves, and making an effort for you. You're not being short-changed in this department.
The ending is definitely beautiful and it'll make you "walk out" of the event, feeling good, happy, content, and….UGH.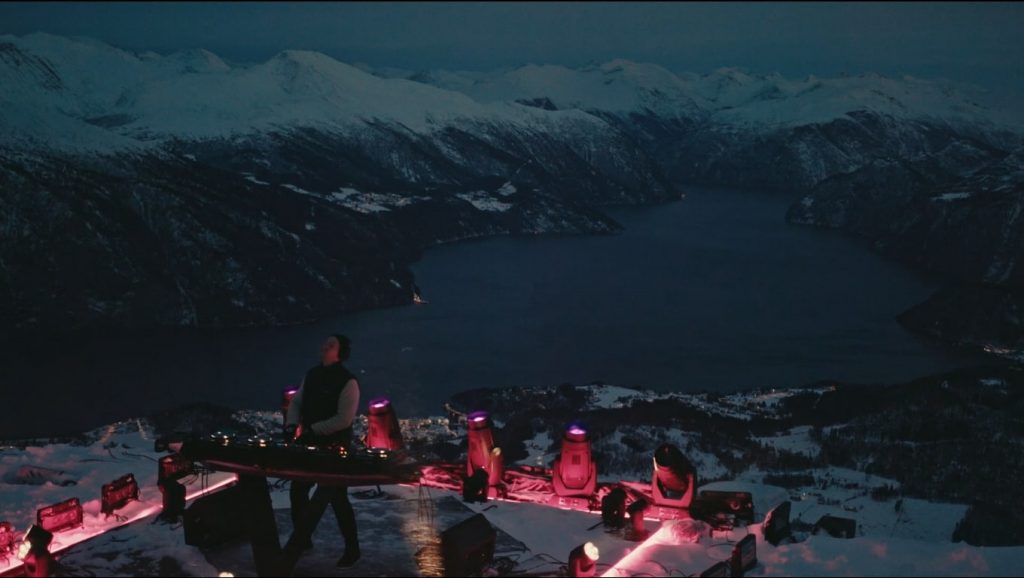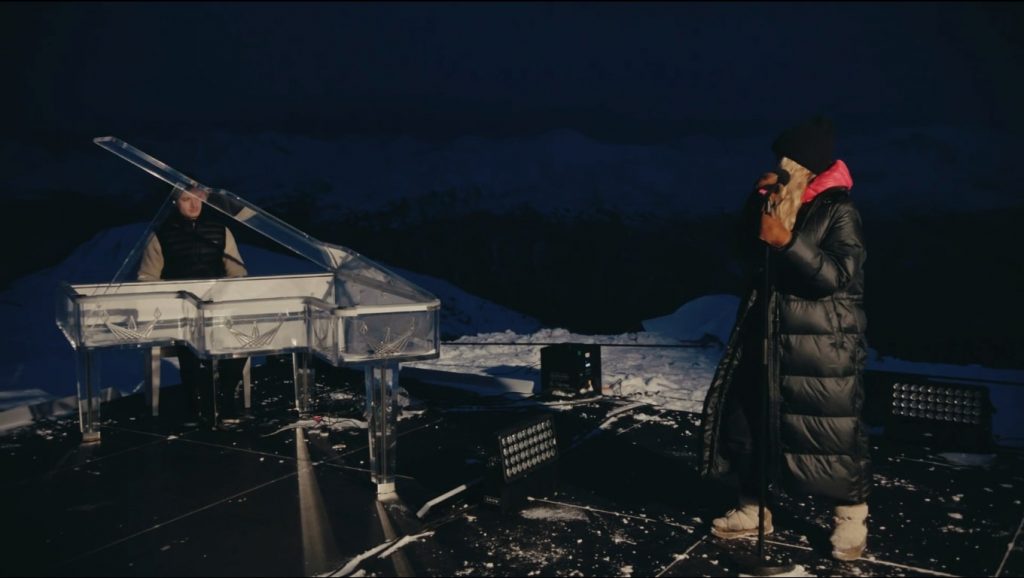 Tracks / Music
The common argument here is that: "It's online and it's paid. What's stopping me from just pulling up Spotify and just listening to his music there, for free? It'll be the same anyways".
Like any live concerts, they do perform tracks that are not in their albums. They do mixes/mashups too that I would not have expected but definitely enjoyed, especially in that concert.
I can tell that it's well-curated, and it definitely has a flow and they definitely wanted you to feel something there (I did). So it's not just an auditory recorded experience but…it definitely has the characteristics of the point of live performances.
Ps, at this point you should know that I don't write much about it not because there aren't any to say. It's more for...I don't want to spoil it (I know, even if it's done) and even if I wrote it down in excess, it wouldn't do justice and the feels and purpose wouldn't come across. 
Is it worth paying for it?
Let's continue from the previous question: "What's stopping me from just listening to this in Shopify/YouTube for free?". The point of live "performances" I think is it's a performance, a combination of spectacles (audio/visual/etc), to give you experiences. It's not just a pre-packaged listen-only product. The concept still runs the same whether it's online or otherwise.
There's also the aspect of "nowness" of it. I don't have the time to link together researchs but there's something to be said when an event is live; when you know it's a one-time event and it'll be gone tomorrow. Just do this quick experiment on yourself: think of the last concert you attended; the concert that you really liked, you had fun, you had a blast, and it's so unforgettable. Ok, now between that concert and listening to individual tracks, which is more valuable to you? Which induces that extreme level of fun, having a blast, having that experience, or lastly which is more unforgettable, right?
Is it worth paying for? Yes. Hell yes. Damn yes.
Economically speaking, it makes sense. You're still in the moment, you're just not in the location. Alright, so that's one value-add missing. That's why the price reflects that. Concert tickets usually range from 60-80$ CAD from the lower bracket to $200 at the higher average bracket, right?
So it's way cheaper, you don't have to travel, prep, worry about safety, etc.
I guess the only catch is you better have audio listening equipment that's high quality enough or at least something you're comfortable with so you get the full audio quality…and internet too I guess.
Here's the one I use for reference: Jabra Elite Active 75t True Wireless Bluetooth Earbuds, Copper Black – Wireless Earbuds for Running and Sport, Charging Case Included, 4th Generation, 24 Hour Battery, Noise Canceling Sport Earbuds
What I think
Honestly at first I thought it was a waste of money and time. I was hesitant about it, but I understand the saying "you can't say you don't like something that you haven't tried yet".
Thirty minutes in, and with the help of good quality audio, it started kicking in. I was having the feels! I guess it hit me more (and I think people like me will get it too) because it's a mix of snowboarding (something you clearly know I love), the après ski feel (they were on top of a ski resort), and good music with one of my favourite genres. It's just quite a feeling. I guess it will only make sense if you've had that night, that type of vacation. The vacation where you ride (snowboard) hard all day and then drink, be merry, enjoy other people's company all night. It's just….UGH. THE FEELS. It made me miss my trips, the people, travelling, riding the alps, and UGH, so many other things. I can't…I can't even. It's indescribable…for now.
Just the music alone. You can get me in the mood if you just give me good music, blast it in my ear, and if I close my eyes and live the moment, I can easily get myself hyped up and get me in the mood.